Couples Therapy, Sexual Counseling and Separation Counseling in the praxis Odendahl & Kollegen in Cologne
The specialised therapists and consultants from our practice Odendahl & Associates aim to deliver professional help to all our clients who can be either couples, parents (together or separated) or individuals seeking support.
The central focus of our work is to achieve beneficial and insightful results for our clients
In our joint meetings clients will:
♦ learn more about their relationships
♦ discover their personal relationship patterns
♦ find out more about what they are looking for in partnerships
♦ learn more about their individual challenges and needs
♦ develop techniques to discover their own personality
♦ look at their personal history from different angles
♦ learn how to understand one and another to address critical situations
Sometimes clients discover their future as a couple is not right for them, however our relationship counseling opens up new doors allowing them to have a new perspective on life and the future counseling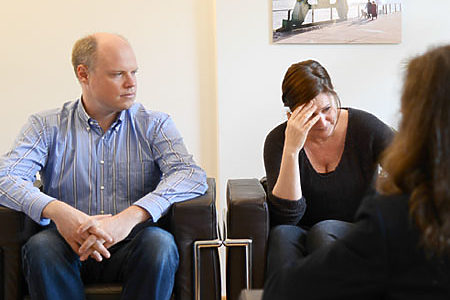 Couples Therapy
Why do our clients need Couples Counseling ?
Intensive training for couples
A weekend of inspiration for changes!
Separation Counseling
For a separation on amicable terms.
Sexual Therapy and Counseling
What is Sexual Therapy and how can it help our clients?
Couples counseling
_______________
Are happy relationships perfect and without any conflicts or confrontations?
– Incorrect! A happy relationship can only develop further through the successful management of overcoming the crises!
A happy relationship is also formed by both partners who use their individual strengths to overcome difficulties and obstacles which hold them back.
Crises are a demonstration of an intense relationship – the challenge is to resolve any conflicts by facing these together and achieving commonality through intimacy.
How do relation ship crises develop?
Often crises arise when certain needs conflict and clash.
These needs can be quite different in nature, such as emotional (one is asking for more intimacy, the other one needs more distance) or sexual (one partner or both are not sexually satisfied). It is important to understand that each person goes through different stages in life eg. independence and spontaneity used to be one`s priority, but now security and stability might be more important.
Can we become happy again?
A happy relationship is not conditional to whether it exists or does not exist.
A happy relationship is a dynamic process in which crises necessarily arise as a sign of development.
Make a new start
Therapy for couples offers the perfect setting to increase the quality of our clients relationships and to draw valuable lessons for personal development.
Why do our clients consult us?
In everyday life, sometimes and often quite naturally we experience the feeling that we do not need to develop ourselves any further. Perhaps we long for the emotions and feelings of being loved. Or we may wonder whether this relationship really is the perfect setting for our personal development and this is where we want to be right now. Or even that our emotional and sexual blockages may develop so maybe we do not know how to deal with them.
Typical signs of a relationship crisis are:
missing the feeling of togetherness
spending very little time together as a couple (no joint activities or intense talks showing genuine interest for each other)
not being able to realise needs and goals within the partnership
one partner is unfaithful
arguing and fighting often
rare or no sexual satisfaction
loss of sexual desire (especially since being a parent)
no common interest in issues of parenting
disagreement in unwanted fertility / One partner wants a child, the other one does not
discomfort during the issue of fertility in homosexual partnership
regularly arguing about organisational things like money or household
finding it difficult to trust one another
decrease in the quality of life
These crises increase if the communication between the partners breaks down leading to a destructive pattern:
wishes are no longer addressed or fulfilled
criticism is conveyed in a destructive way
disappointment and criticism is no longer acknowledged
Couples Therapy is aimed to enable our clients to focus on their individual development and to strengthen their personal expectations and goals within the partnership.
What does partnership actually mean?
The Resource Partnership
The involvement of a person in a happy couple's relationship has a significant impact on our overall well-being and health.
In addition, the support that we experience through a stable partnership has a great impact on our ability to cope with crises such as a job loss or dealing with any misfortunes in life.
Also in the partnership itself crises are natural and necessary. To pass them, a partnership must include:
A new phase in life:
How can we get back the light-heartedness of our love, now that we are parents?
How do we deal with diseases, how can we support one another?
What does it mean for us to move in together, will we get on with the "quirks" of our partner? How do we combine different preferences in everyday life?
Should I compromise my own needs in order to make my partner happy?
How do we deal with occupational changes, for example moving to another city?
How do I manage not to let my work stress affect my relationship too much?
One or both partners will retire soon, how can we still inspire each other and gain new experiences?
Different phases during the relationship:
At the beginning the unique feeling of being in love,
After a certain time getting used to one another, there is a feeling we know our partner inside out, we are bored and we do not feel fulfilled by our partner anymore
We mainly focus on the negative aspects of our partner and become blinded by any unexplored and exciting side,
We fight for the relationship, invest a great deal of energy, we are scared of losing our individuality and independence. The many shared memories, however, give us hope and inspiration to work things out
During the chaotic phase different emotions can be mixed up, "What do I expect from my life and is it worth fighting for this relationship?"
How do couples counseling is characterized in our practice?
Contact us directly to learn more about the process of our couples therapy!
Call us at 0221-93297588.
Send an e-mail:
[email protected]
How does Couples Counseling work?
Couples therapy is a process in place where two partners acquire a deeper understanding of how conflicts arise and how to deal with them.
Our clients' new relationships benefit from
getting familiar with their own relationship patterns of their life story
learning more about themselves and their personality
understanding their partner's behavior
breaking old communication patterns
being aware of their own desires and learning how to convey them
explaining their wishes to their partner
learning how to adequately express disappointment, distress and anger
identifying unreasonable expectations of their partnership
dispelling misconceptions and prejudices
Procedure
What can I do if my partner does not want to join me?

The condition for positive changes a Couple Therapy offers you is that both partners are willing to make them. Come by yourself first – your partner will be made the proposal to join you one time. The possible fears of blame or uncomfortable situations will be carefully addressed in this session. This way his fears will be taken away. For many couples, this is a good start of a successful Couples Therapy.
How long does Couples Therapy take?
By deciding to start a Couples Therapy, the most important step is already done.
In most cases, first results will be achieved very quickly.
On average most couples take 6-8 sessions to complete.
Depending on the need for counseling we will develop an individual plan for you – it may be useful to meet weekly or later on only irregularly to monitor success in everyday life.
We know that homosexual couples struggle with the same issues as heterosexual couples.
The sexual identity of lesbians and gays or gay life world does not require re-declaration in the consultation process.
Homosexual relationship forms are as varied as their heterosexual counterparts and therefore require the same individual viewing during a Couples Counseling.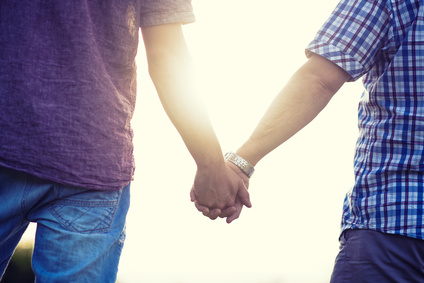 Sexual Counseling and Therapy
Satisfactory sexuality is an integral part of every couple's relationship. Even if only one or none addresses the problem, both partners will be affected. Sometimes sex is a difficult topic from the very beginning.In other cases pleasure decreases over the years or through life with children.
Many couples complain that they neither find the time nor energy to develop their love life in a fulfilling way.
Frequently, an agonizing cycle of pressure and rejection arises,
which couples alone can not resolve on their own.
However, Sexual Counseling is also aimed at singles and helps our clients to
find out more about their desires
develop intimacy, tenderness, devotion and passion
work on sexual dysfunction
increase the quality of their sexual relationship
clarifiy their sexual orientation and identity
discover eroticism in older the age
How can Sexual Therapy help?
Sexual Counseling helps to overcome acute crises and silence between partners. Getting together in an open and respectful atmosphere and talking about sexual desires and ideas often is the first step towards a fulfilling love life. In everyday life it is important to monitor the progress and to address other changes carefully.
Sexual disorders have a direct impact on the couple's relationship. The result is a dense network of interactions that reinforce one and another and need to be rearranged in therapy.
In order to work on the cause of the sexual problem, it is important to understand that sexuality is more than the mere functioning of the organs. A dysfunction may be caused by stresses at various levels. Therefore, the following areas can be the subject of sex therapy:
Partnership
Dealing with stress
History of sexual development
Thoughts on sexuality
Sex Therapy can help to explore the possibilities of a lustful erotic life. Beyond accusations and blame our clients will develop a deeper understanding of their sexual needs and desires. The goal is to develop the own sexual personality on the one hand and at the same time to discover pleasure with the partner.
What is a sexual problem?
The most common complaint is lack of lust and passion. This can be a direct result of couple conflicts. Everyday stresses such as work stress, negative sexual experiences or pressure due to high expectations of sexuality may contribute to sexual problems.
Sexual problems arise not only due to physical changes (hormonal changes, physical illness after pregnancy and childbirth) but also due to different needs and preferences in the partnership.
Sexual problems can
be multifarious
occur at any stage of life
affect women as well as men
How do couples counseling is characterized in our practice?
Contact us directly to learn more about the process of our couples therapy!
Call us at 0221-93297590.
Send an e-mail:
[email protected]
Separation counseling
Separating on amicable terms…
This is the wish of many couples when both know that the common way as a couple is not the right one.
Why is it so hard for many couples to separate on amicable terms?
The longer a relationship lasts, the more common experiences – good or bad – have been made.
"I'm leaving" is easier said than done. Separating from the partner does not only mean physical and organizational reorientation. How should the mutual belongings be divided , whom should the children stay with?
Clarifying these issues effectively is often difficult in emotional chaos. Even if both partners agree to separate, we realise the actual impact of this decision only during the process itself. Separation hurts: sadness, anger and fear, trauma and loss, guilt and assignments often make communication difficult – now that so many things need to be organised.
Separation Counseling offers communicative and emotional support during this difficult period. In a protected environment clients can clarify all issues and find space and expressions to say goodbye to your couple relationship to release old injury and to prevent new ones.
We help our clients to find the solution with which both partners – and their children – can live a happy life in the future.
Separation Counseling offers a structured approach, in order to find the best possible solutions for all currently pending questions. The goal is to give our our clients a positive outlook and use their experiences and insights for their future.
Costs and Information
Since Couples or sexual problems are not defined as "disease" by health insurance , unfortunately they don't pay no counseling or therapy in this area.
The costs is 120 € for a session (50 minutes). The duration of couples and sex therapy and Separation Counseling depends on the individual case – after just a few sessions results can be seen in most cases.Our therapists and counsellors will identify our clients wishes and hopes and develop an adequate program
We provide just as much support as our clients need.
We provide just as much support as our clients need.
For more information about costs of couples therapy and more
Call us at 0221-93297588.
Send an e-mail:
[email protected]
.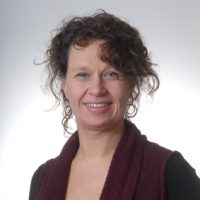 Couples Therapist Doris Spindler
Psychoanalytic-systemic therapist, teacher, musicologist and special education teacher MA
Whether you are parents who want to become lovers again, blended families, as well as homesexual or heterosexual couples who want to overcome difficulties – work with Doris Spindler offers new communication structures and strategies to resolve conflicts .
Pragmatism and humor are important tools of Doris Spindler, when it comes to moving towards each other again. When both partners feel: enough argue silence and suffering. And when they are ready for a new way to an authentic, more lively interaction. Or they discover: a separation by mutual understanding is the best solution for everybody.
As a Systemic Family Therapist, Doris Spindler combines psychodynamic methods with systemic aspects. Pair-related interaction patterns can be worked on as well as the perception of each other.
professional activities
since 2012 freelance member in the practice Odendahl & Associates
work as a Systemic Therapist | Couples Therapist
many years of professional experience in social-psychiatric context in youth services and work with traumatized people
group therapy
positioning
focus of work
Couples Therapy – Coaching for parents – Separation accompaniment
blended families
becoming parents – remaining a couple
homosexual couples
"bulky" life experiences, people, stories, systems and worldviews
training and education
qualification for psychoanalytically-systemic Therapist, APF Cologne
studies in musicology and Special Education (MA), Ludwig-Maximilians-University of Munich
qualification for state-approved educator, Academy for Social Education, Augsburg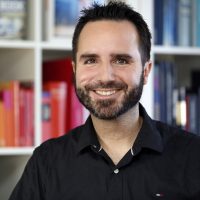 Couples Therapist Rolf Solten
Graduate teacher with focus on adult education and years of experience in consulting and training. Training as systemic therapist.
You are no longer satisfied in your marriage or relationship? Despite all efforts you cannot find the right solution to your problems – but you want to change something? But you are not sure whether and how it works?
As a Marriage and Couples Counsellor, I would like to help you to find a way out of your crisis. I will help you to experience your relationship from a different angle. Couples therapy can also help to avoid painful separations.
professional activities
since 2013 freelance member of the practice Odendahl & Associates
work as a systemic consultant / Focus: Couples Therapy
many years of experience in counseling and training
coach for professional development
focus of work
Couples Therapy
Systemic Family Therapy
Training and Coaching
training and education
2012 training as a systemic consultant / therapist, KIB Cologne
2008 qualification for teaching yoga
from 2003 exempt activities within various companies in coaching, consulting and training
2002 education for graduate teachers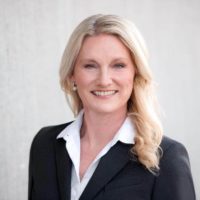 Couples Therapist Friederike Ludwig
Master of Counseling, systemic couples therapist, marriage, family and life counselor with many years of experience.
I am a qualified marriage, family and life counsellor and systemic couples therapist (Ulrich Clement, Angelika Eck, IGST Heidelberg) and systemic sex therapist (Ulrich Clement and Angelika Eck, IGST Heidelberg). I have studied systemic counselling/therapy and am a Master of Counseling Marriage, Family and Life Counselling.
Sexual therapy: I work mainly on the basis of the sexual therapy of Ulrich Clement, David Schnarch and Angelika Eck. Depending on your concerns, the course of the therapy can be quite different: I support you to get to the bottom of sexual problems. I support you to turn to what makes you personally erotic and how you can get to know, appreciate and use your own erotic potential. Imparting knowledge or checking your ideas of what "normal" sexuality is can be just as important as improving the understanding of differences and desires with your partner and dissolving blocking communication patterns. I also offer individual counselling on these topics.
Couples therapy: As a couples therapist I support you in changing your communication: You learn to speak to each other differently, to be (again) benevolent with each other, to recognize emerging disputes earlier and to prevent uncontrolled escalation. I will help you to open up new perspectives and spaces of possibility so that it becomes clear to you what should change (and what can remain as it is).
Because I think that couples often give up too early, I want to offer a safe space where you can learn to recognize and restructure existing, unhelpful (own) patterns. Where you find yourself, define yourself. Where you rediscover resources that have been lost under stress. Where you define the appropriate closeness-distance-mix for yourself as a couple: How much individuality and how much common ground do you need? Where you gain orientation and clarity for your future life. Where you can come closer again and clear up injuries, forgive (yourself) or reconcile. And where you have a space, even if it amounts to a separation, to learn to deal with your emotions, pain, sadness and anger (or other emotions) and to discuss them: Where do we go from here?
professional activities
since April 2018 freelance cooperation partner at MVZ Köln für Psychotherapie GmbH
Single and couple counselling in a counselling centre
Family mediator in own practice
focus of work
Sexual therapy for individuals and couples
Systemic Family Therapy
Systemic individual and couple therapy
training and education
 Ongoing: Systemic sex therapist with Ulrich Clement and Angelika Eck, IGST Heidelberg
 2018/2019 Trauma therapy training with Eva Barnewitz and Thomas Weber
2013 – 2018 Master's Degree in Marriage, Family and Life Counselling Cologne/Freiburg
2017 Marriage, family and life counsellor (DAJEB)
2009 – 2011 Training as family mediator according to the guidelines of the Federal Working Group for Family Mediation (BAFM) at IKOM Bonn