Master of Counseling, systemic couples therapist, marriage, family and life counselor with many years of experience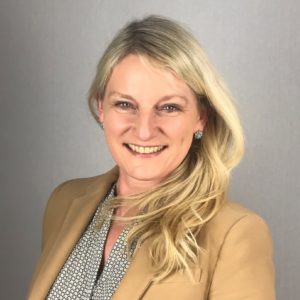 I am a certified marriage, family and life counsellor and systemic couples therapist (Ulrich
Clement, Angelika Eck, IGST Heidelberg) and Systemic Sexual Therapist
(Ulrich Clement and Angelika Eck, IGST Heidelberg). I have studied systemic counselling/therapy and am a Master of Counseling Marriage, Family and Life Counselling.
Sexual therapy: I work mainly on the basis of the sexual therapy of Ulrich Clement, David Schnarch and Angelika Eck. Depending on your concerns, the course of the therapy can be quite different: I support you to get to the bottom of sexual problems. I support you to turn to what makes you personally erotic and how you can get to know, appreciate and use your own erotic potential. Imparting knowledge or checking your ideas of what "normal" sexuality is can be just as important as improving the understanding of differences and desires with your partner and dissolving blocking communication patterns. I also offer individual counseling on these topics.
Horse therapy: As a couples therapist I support you in changing your communication: you learn to speak to each other differently, to be (again) benevolent with each other, to recognize emerging disputes earlier and to prevent uncontrolled escalation. I help you to open up new perspectives and possibilities so that you realize what should change (and what can stay the way it is).
Because I think that couples often give up too early, I would like to offer a safe space where you can learn to recognize and restructure existing, not useful (own) patterns. Where you find yourself, define yourself. Where you rediscover resources that have been lost under stress. Where you define the appropriate close-distance-mix for yourself as a couple: How much individuality and how much common ground do you need? Where you gain orientation and clarity for your future life. Where you can come closer again and clear up injuries, forgive (yourself) or reconcile. And where you have a space, even if it comes down to a separation, to learn to deal with your emotions, with pain, sadness and anger (or other emotions) and to discuss them: What happens now?
Professional Activities
since April 2018 freelance cooperation partner at MVZ Köln für Psychotherapie GmbH
Single and couple counselling in one consultationstelle
Family mediator in own practice
Main areas of work at the MVZ
Sexual therapy for individuals and couples
Systemic single and couple therapy
Training and further education
Running: Systemic Sex Therapist with Ulrich Clement and Angelika Eck, IGST Heidelberg
2018/2019 Traumatherapeutic training with Eva Barnewitz and Thomas Weber
2013 – 2018 Master studies Marriage, Family and Life Counselling Cologne/Freiburg
2017 Marriage, Family and Life Counselor (DAJEB)
2009 – 2011 Training as family mediator according to the guidelines of the Federal Working Group for Family Mediation (BAFM) at IKOM Bonn